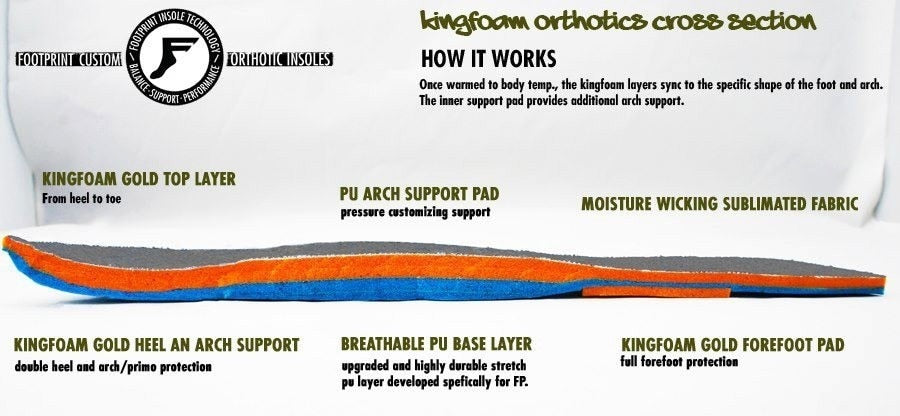 FP Kingfoam Orthotics Kevin Romar Dragon Insoles
---
FP Kingfoam Orthotic Romar Dragon InsolesMade with the latest double durability kingfoam formula. The kingfoam dual density arch will custom shape to your foot and the foam compression resistance will provide excellent support. Your shoe will fit like a glove. This insole is used by so many pro skaters that are not officially on the team and even by doctors and military! For shoes with 4mm or thicker stock insoles.
Highest impact protect for your heels and forefoot

Increase balance

Stop the arch from collapsing (overpronation)

Increase performance time

Prevent arthritis from uneven cartilage wear

Prevent acute injury such as torn ACL
Breaking them in can take up to 5 days to break in the arch if you have flat feet. Although it can feel awkward or uncomfortable at first if you have never had orthotics, once they fully break in, it will be amazing!