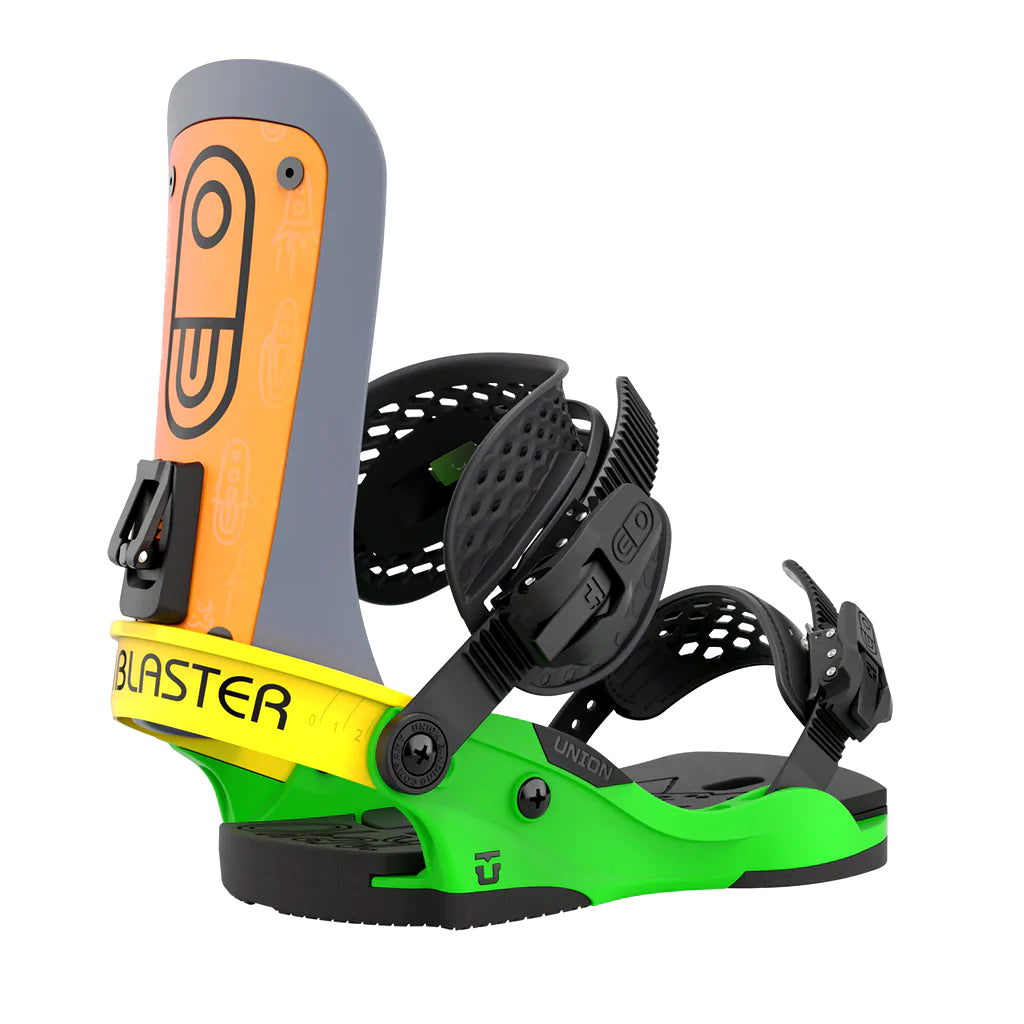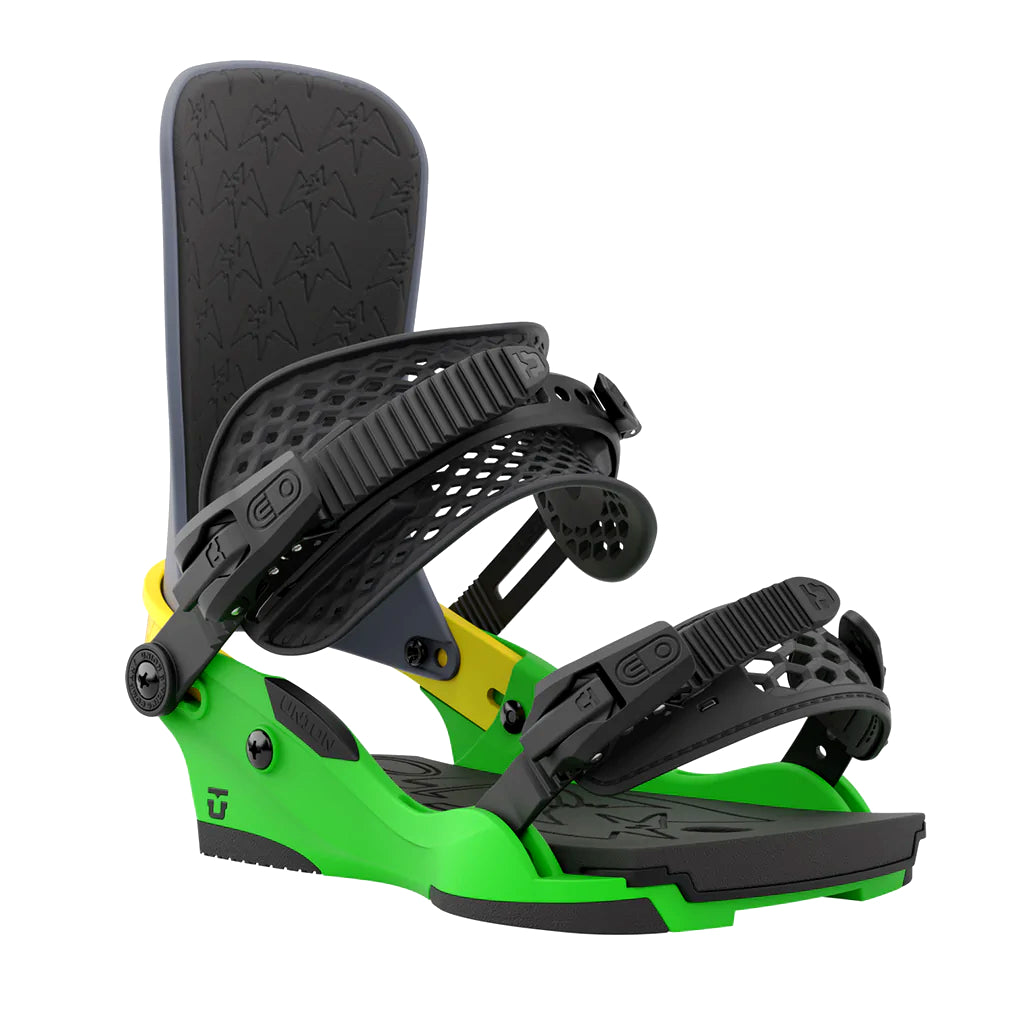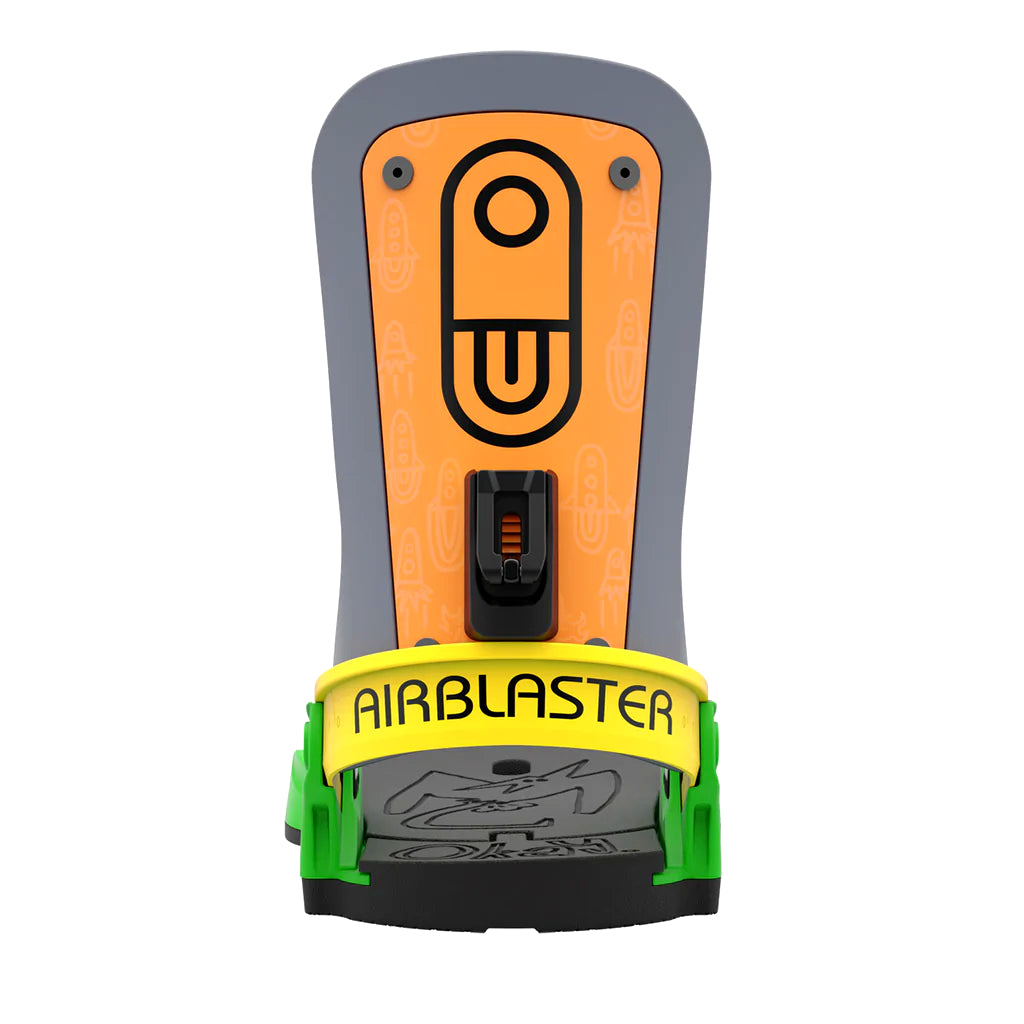 Union 2023 Force Airblaster Inverter 1260 Snowboard Bindings
---
The Inverter turns your world upside down, to the tune of 1260 degrees. Built on the latest iteration of the best snowboard binding of all time, the Union Force. There are literally 1,260 unique color combinations possible when we randomly assemble each pair of bindings from 4 colors of components. 35 possible color combos per binding. 630 possible outcomes per pair. Available in two sizes, for a grand total of 1260 possibilities. Ever spin to win? Limited quantities now available at the finest snowboard retailers in the land.
Includes limited-edition cooler case.
FEATURES:
STAGE 4 DURAFLEX BASE ST
Quick edge-to-edge power and a locked in ride feel. The Stage 4 Duraflex ST baseplate is Union's go-to for anything and everything you can throw at it - cliffs, powder, side hits, double blacks... This all-mountain destroyer can handle it all.
EXOFRAME 4.0 ANKLE STRAPS Lightweight, super durable and provide a locked in ride feel.
TS 2.0 RHOMBUS TOE STRAPS – Multi-Positional options, thermoplastic anti-slip material and fit to any boot.
MAGNESIUM S1 W/ ALUMINUM BASE RATCHETS Union's newest ratchet - Longer life span and better spring return guaranteed.
EXTRUDED 3D ALUMINUM HEEL CUP The rigidity and strength of Extruded Aluminum acts like a roll cage on a race car - stiffening the entire chassis. The male/female connection with the base provides seamless response.
MULTI-DENSITY THERMOFORMED EVA Multi-Density Thermoformed Bushings sustain their function season after season - unlike competitors who use urethane, rubber or other materials that change color and become brittle over time.
STAGE 16 AIRBLASTER HIGHBACK The perfect balance of flex and response for all types of riding.
TOOL-LESS FLAD – Pull the lever away from the highback and quickly adjust your forward lean angle to suit the terrain in front of you.
Union Binding SIZING CHART
| BINDING SIZE | S | M | L |
| --- | --- | --- | --- |
| US BOOTS | 6-7.5 | 8-10 | 10+ |
| US WOMEN BOOTS | 4-6.5 | 7-8.5 | 9-11 |
| EURO BOOTS | 38-40.5 | 41-43 | 43.5+ |
| UK BOOTS | 5-6.5 | 7-9 | 9.5+ |