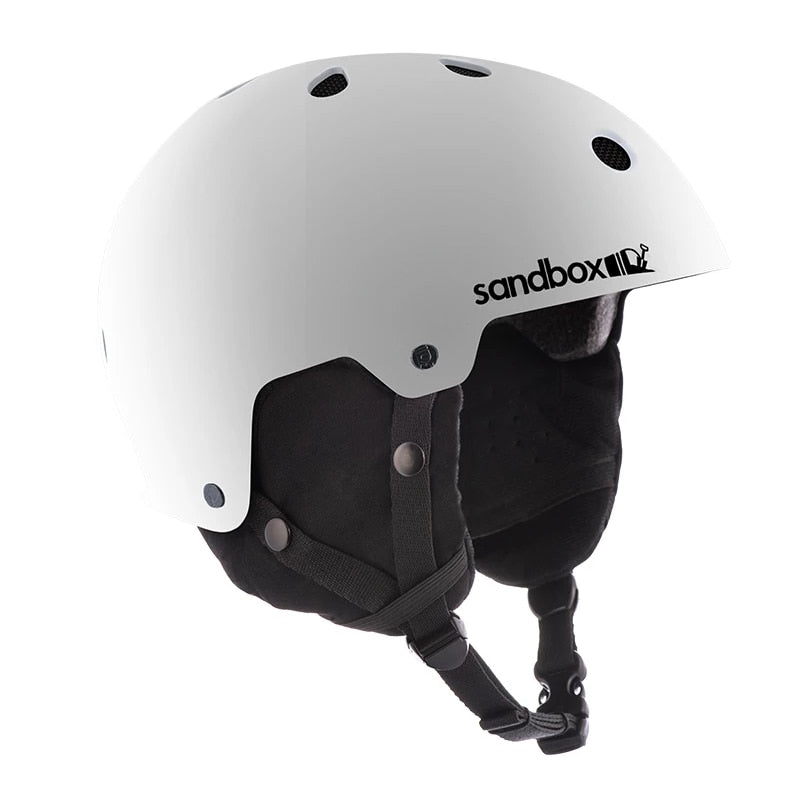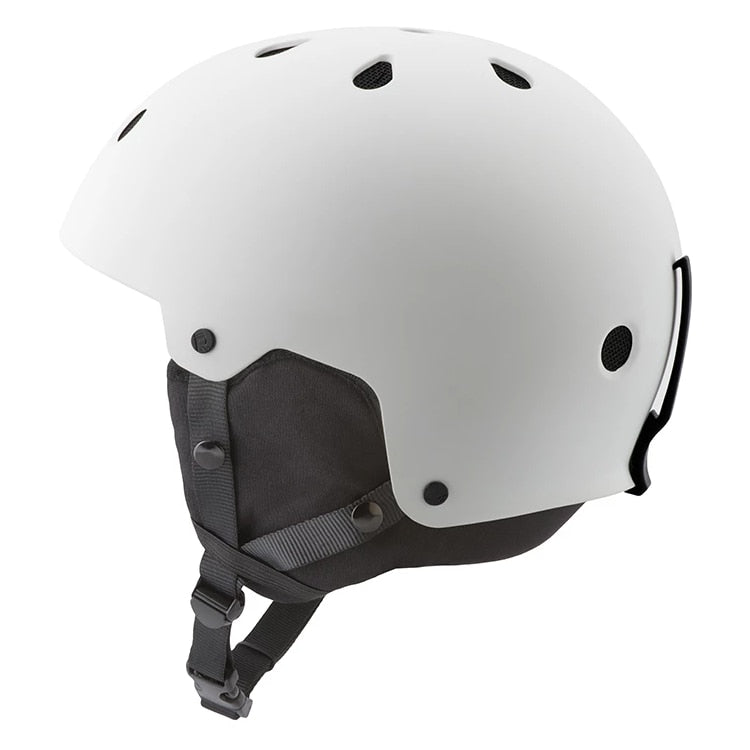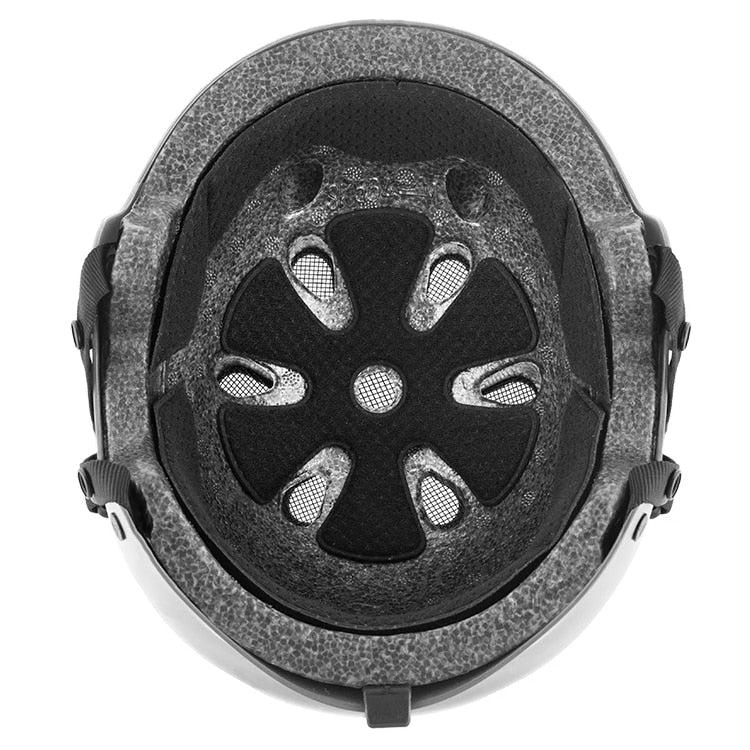 Sandbox Legend Snowboard Helmet - White
---
Sandbox Legend Snow Helmet 2020
The Legend snowboard helmet is inspired by Sandbox's iconic skate version, except this one specializes in cold weather protection. The Sandbox Legend Certified Snow Helmet is sure to keep you warm and safe with a lightweight helmet. Hard Core construction tops make these helmet especially durable and able to stand up to the toughest abuse.
Certified - CE EN 1077:2012 Class B Helmet for Skiing and Snowboarding
Protection - Hard core EPS (Expanded Polystyrene) foam for high-impact protection
Low Profile – All Sandbox helmets are designed to have an ultra low profile fit without compromising safety.
Venting with included vent plugs for cold days
Custom18 – The Custom18 feature provides 18 possible fit pad combos: thin, medium and thick in the front, top and back. This ensure a comfortable, snug fit to any head.
Audio Ready - The ear covers on all adult snow models have built in audio pockets with multiple inserts to fit most headphone styles, big or small.
Snow Ear Covers - All Sandbox snow helmets include ear covers and a neck cozy that offers comfort and warmth when you need it but is easily removable for when you don't.
Goggle Bumper - Included with Sandbox snow helmets, The Big Goggle Bumper is a thicker top pad which can be used to reduce the interior depth of your helmet to allow extra space for oversized goggles.
Goggle Fit - All Sandbox helmet shapes are compatible with the majority of goggles on the market.
Goggle Clip - The goggle clip on our Legend Snow model clicks firmly into place but is completely removable when you don't need it.