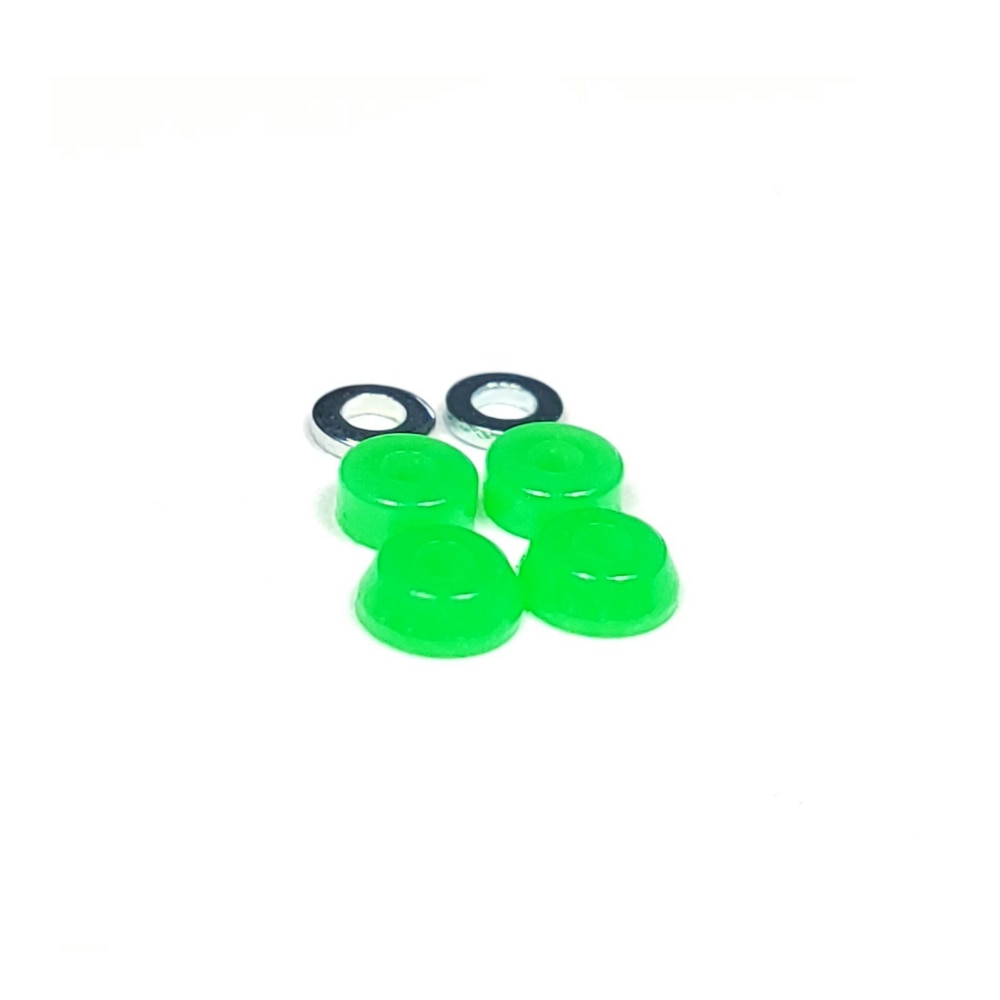 Level Up Beta Urethane Fingerboard Bushings - Fluorescent Green
---
Level Up Beta molded urethane fingerboard bushings. Designed to look and feel like real skateboard bushings for your fingers. These molded urethane rubber bushings are excellent for loose to medium responsive tuning. They have been tested to fit on every popular style of nut truck including Exodus, Black River, Tech Deck, and all generic fingerboard trucks. Beta Bushings also work on select inverted kingpin trucks including Dynamic (without the washers) and all generic allen bolt trucks. If you prefer tight tuning then these softer responsive bushings are not for you.
Included
2 cone shaped top bushings

2 barrel shaped bottom bushings

2 top washers (suggested for use on all nut-style trucks)
DO NOT OVERTIGHTEN!!