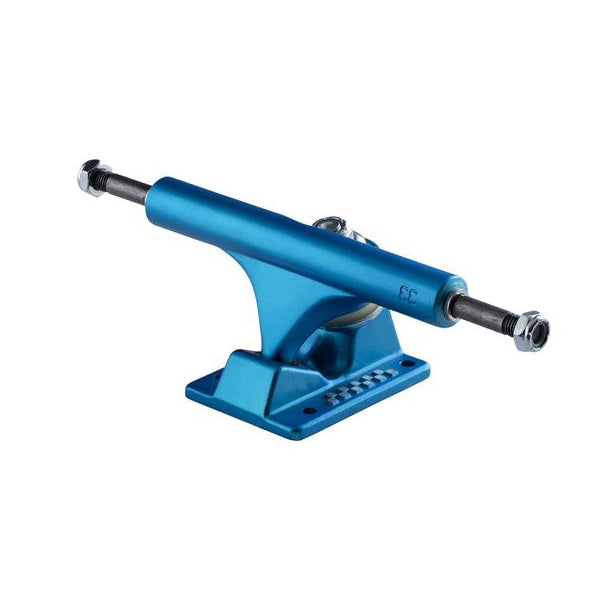 Ace Classic Skateboard Truck - Sapphire Blue
---
Ace Classic trucks are 2.125" (52mm) tall machine polished to a low lustre. Our polished finish trucks are the go-to choice when performance at no sacrifice is your goal. Ace trucks are constructed from pure 7071 series aluminum with Heat-treated 3056 series steel axles so know know your riding a truck you can rely on.
33(8") If tech is your game these trucks are for you! Riding an 8" or less wide deck? These are your weapon of choice.
44(8.35") This is the size that is just now becoming a standard offering by others. Our Ace 44 allow you to do it all and excel! Whatever, wherever you are trying to grind, Ace 44's will take you there with stability. Need some flick in your set-up? 44's won't slow you down!
55(9") When things get burly Ace Pilots know, 55's are the king of the session. Plenty of delicious hanger surface that lives to grind, coupled with our unbeatable geometry, there really can be nothing like it.
66(9.35) Ready to grind before you are, with a timeless lightweight silhouette.