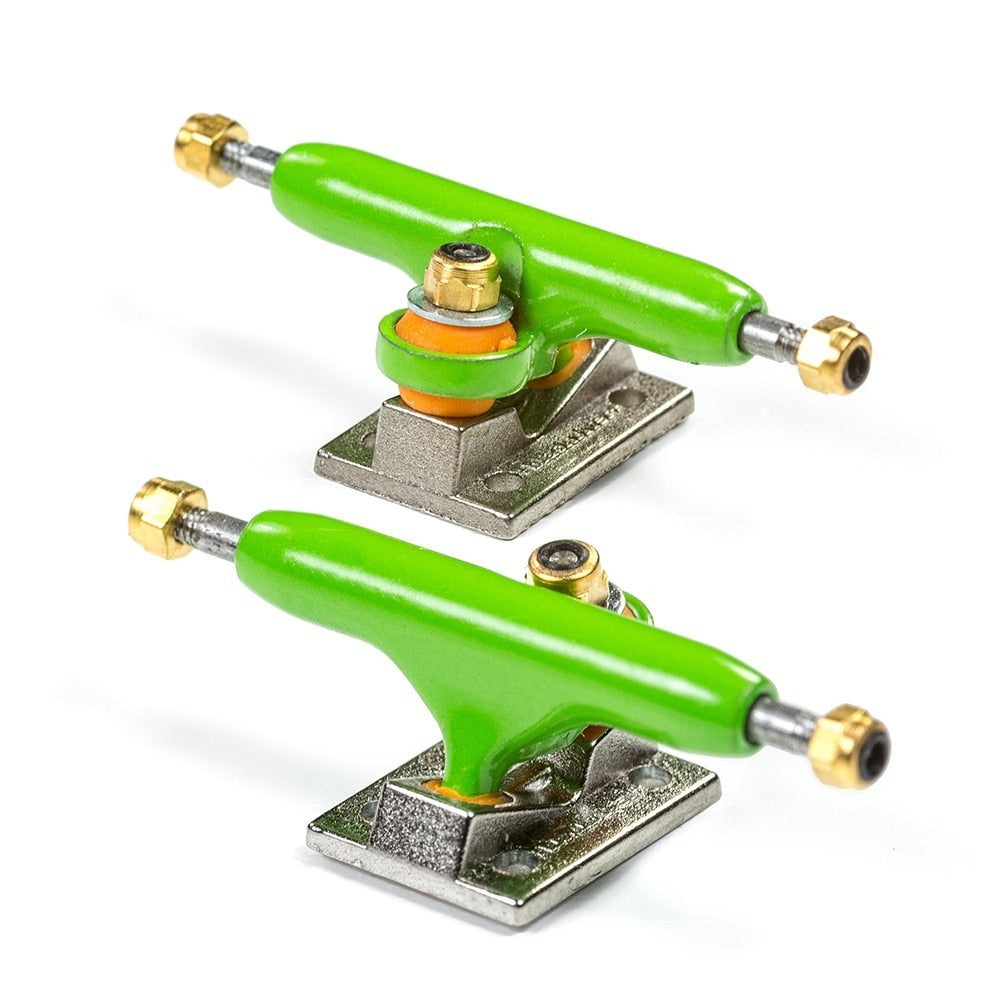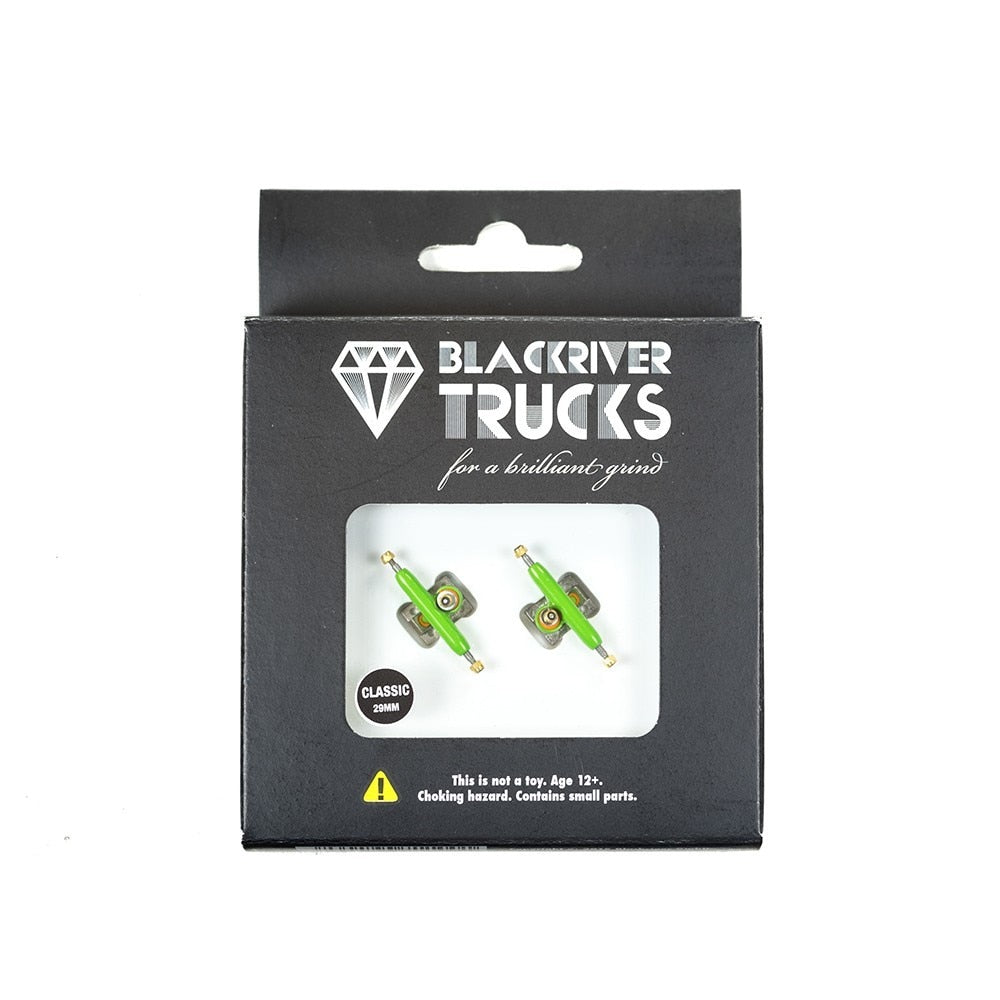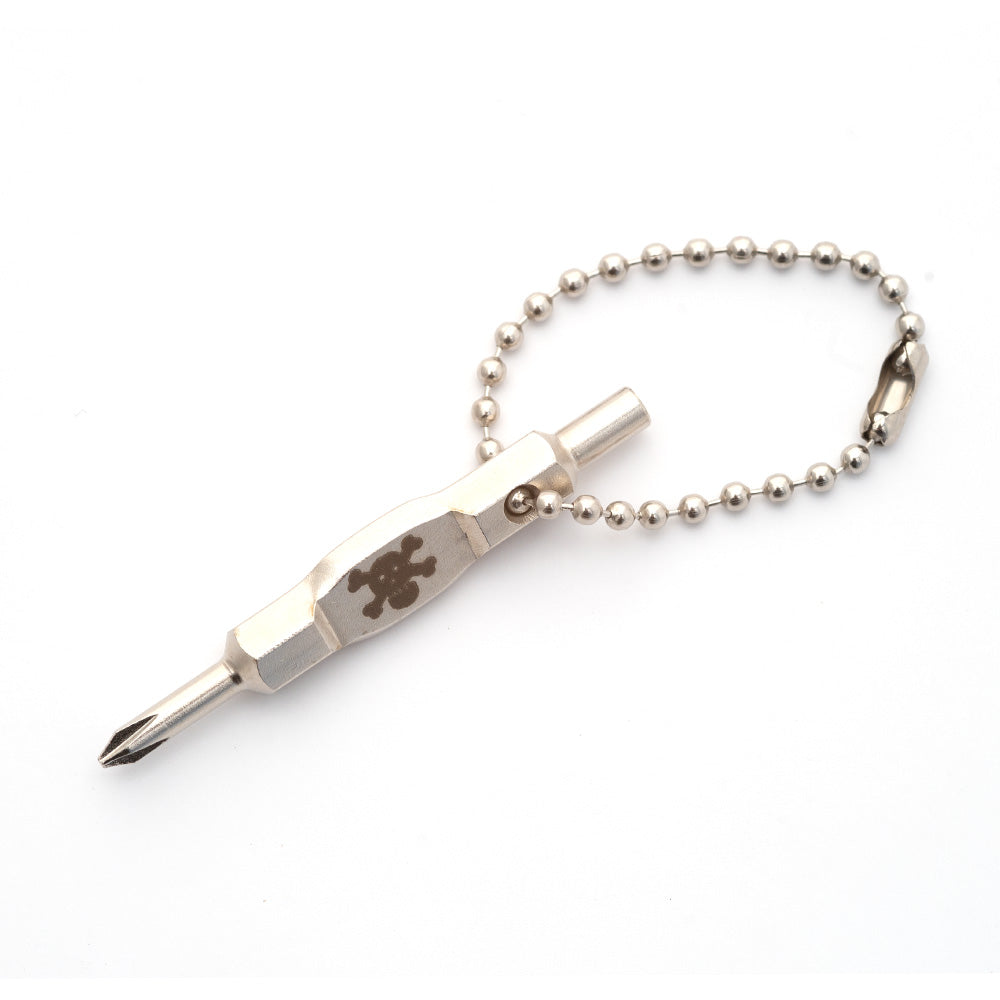 Blackriver 2.0 Fingerboard Trucks - Mean Green
---
Blackrivers werethe first professional fingerboard trucks are ready with a few nice innovations. The trucks are now available in different color combinations. Just like we know it from colored skateboardtrucks these fingerboard trucks will show the wanted "used look". Ordinary nuts are history! The 2.0 Blackriver trucks featured brand new locking nuts. The new axle-pin is sitting tighter inside the hanger.
The color combination for this Truck set: silver baseplate / green hanger!
The BRR trucks pack contains:
1 pair of BRR trucks incl.

Special locking nuts

8 mounting screws

1 Fingerboard Tool

Sticker Instruction
For more information please note: The trucks are optimized to fit "BRR edition wheels" from different brands (We recommend Winkler Wheels BRR edition). Most other Wheel types will also fit but due to a missing standards not every wheel types will fit.