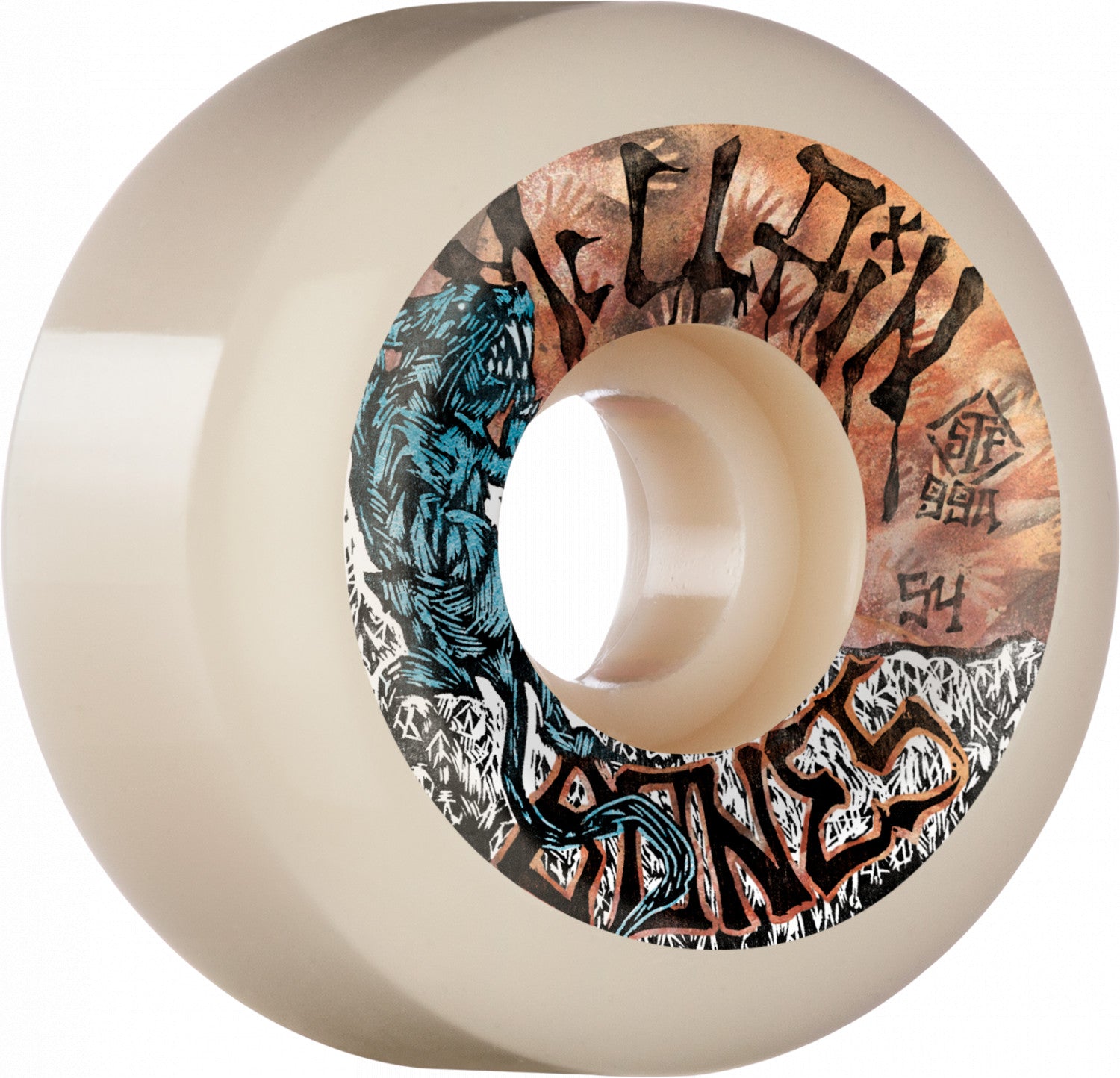 Bones STF 99A McClain Primal V6 Widecuts Skateboard Wheels - Natural
---
Bones Brad McClain STF 99a Widecut V6 Skateboard Wheels. These are the latest Street Tech Formula in 99a and in a conical shape with a wider riding surface yet minimal weight.
ABOUT STREET TECH FORMULA™ (STF)
Bones Street Tech Formula powers the legendary Bones STF wheels that roll fast, grip when you need to and slide when you want to, without flat spotting. STF gives you more control to skate with confidence. Bones STF wheels outperform all other wheels, and because they wear so well, they last several times longer than normal wheels, making STF wheels the best for less. Bones STF wheels are available in the original 103A and the new 99A Easy Streets™ for greater roll, control and softer landings on rougher terrain.
BONES® WHEELS has created a wheel with a substantially higher rebound for more speed and amazing slide capabilities while maintaining a resistance to flat spotting well beyond any standard wheel. The technology behind STF is proven. The results speak for themselves.
Hype is hype, "quality" is for real. Try Street Tech Formula™ wheels on your next setup and see for yourself.