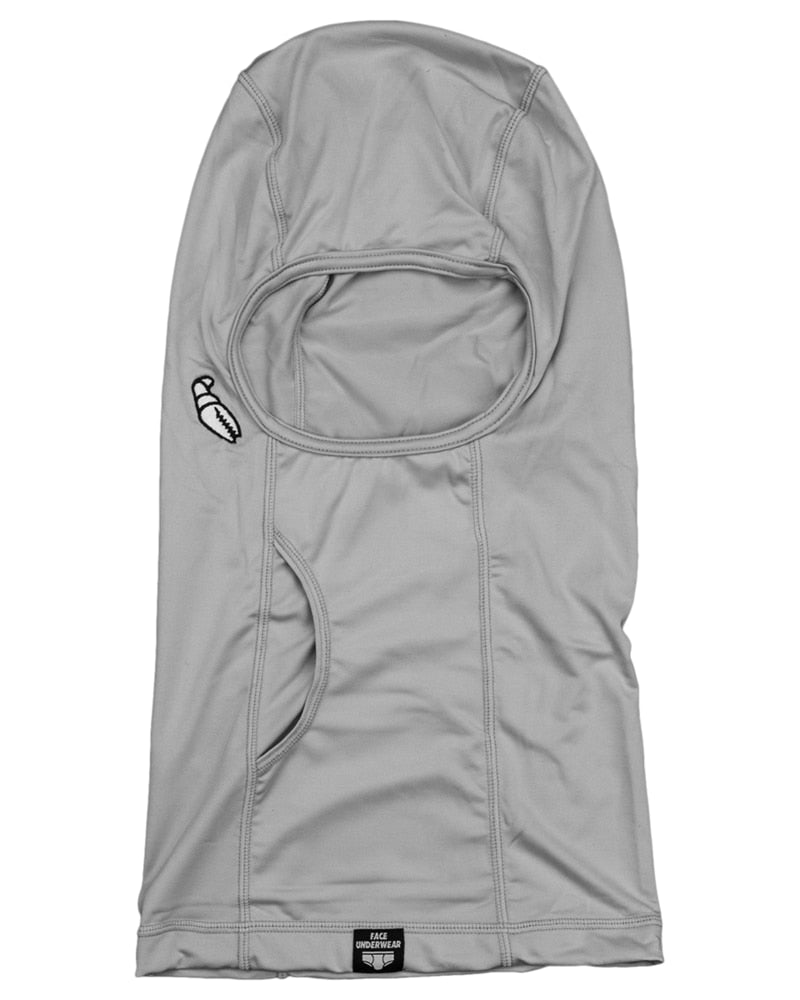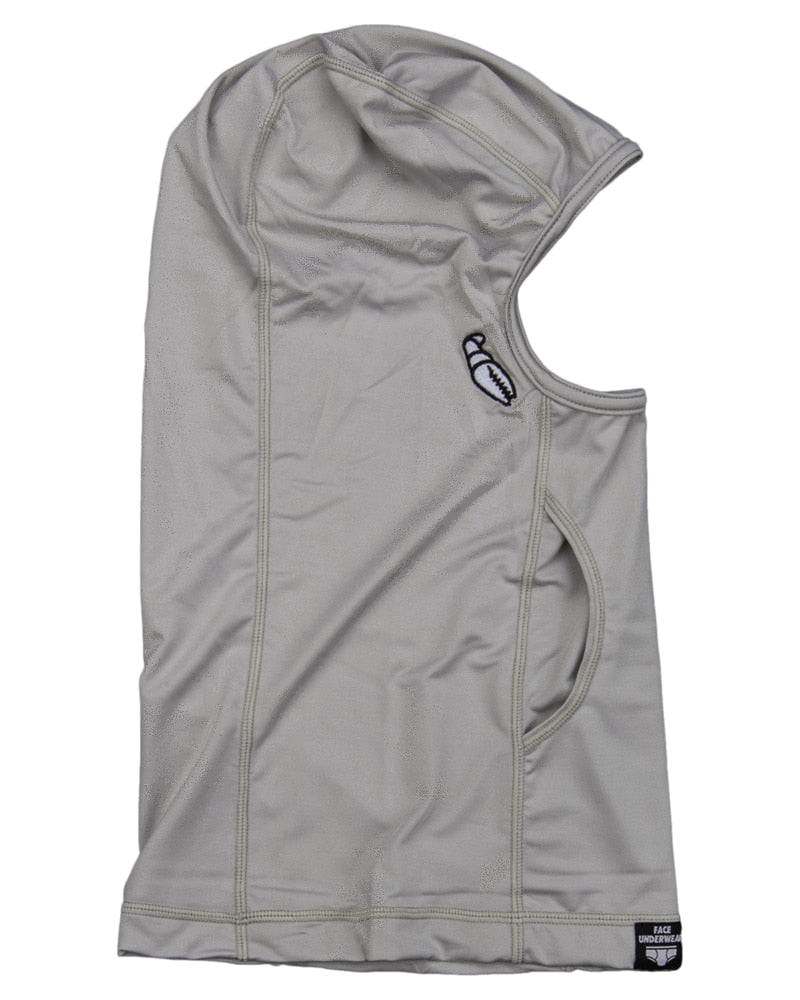 Crab Grab Face Underwear Snowboard Mask - Grey
---
We've taken the functional features of underwear, and have re-purposed them to work for your face. Sewn from a lightweight, quick drying stretch-poly, this mask offers a protective barrier to the sun, snow, and wind, without you suffocating or overheating. Thin enough to comfortably fit under a helmet or beanie, with a dual top seam that prevents head wedgies. Featuring our patent-pretending Face-Fly™, that gives you underwear inspired access to your private face parts (male or female).
PS: This mask really does fit and function incredibly well.
PPS: Fits most human head sizes.