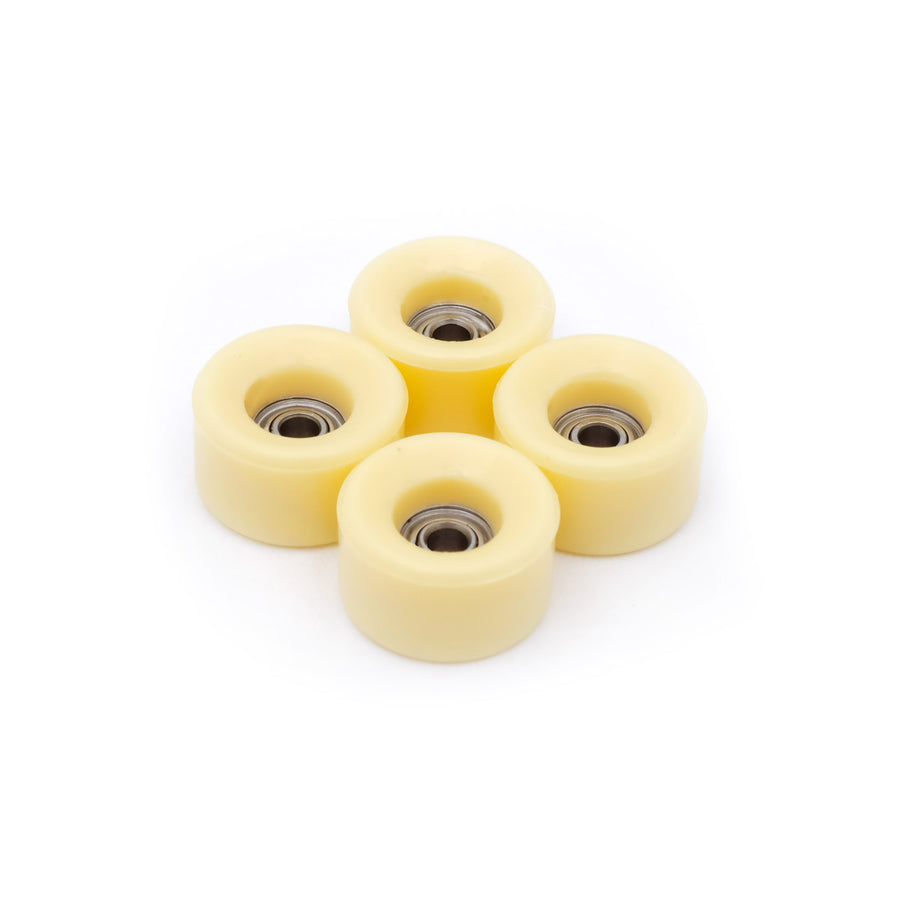 Dynamic 64D Conical Cruiser Urethane Fingerboard Wheels - Butter
---
This is our "conical cruiser" bowl shape fingerboard wheel which features a wide riding surface design and conical front profile that allows for great grip and smoothness on all surfaces. The wheels also feature a new 64D durometer urethane material that feels perfect for any riding style. At 8mm diameter, the size makes them perfect for a street or transition riding wheel. There is a high precision single bearing locked in place to ensure no bearing slip. Compatible with Dynamic Trucks and most other professional fingerboard trucks. Tackle any tough riding with these new conical cruisers! 
Included in package - 4 Conical Cruiser "Smoke" 64D Wheels
Designed for trucks that fit single bearing wheels. Please see the FAQ for a full list of supported brands. Contains small parts. Choking hazard. Ages 10+.