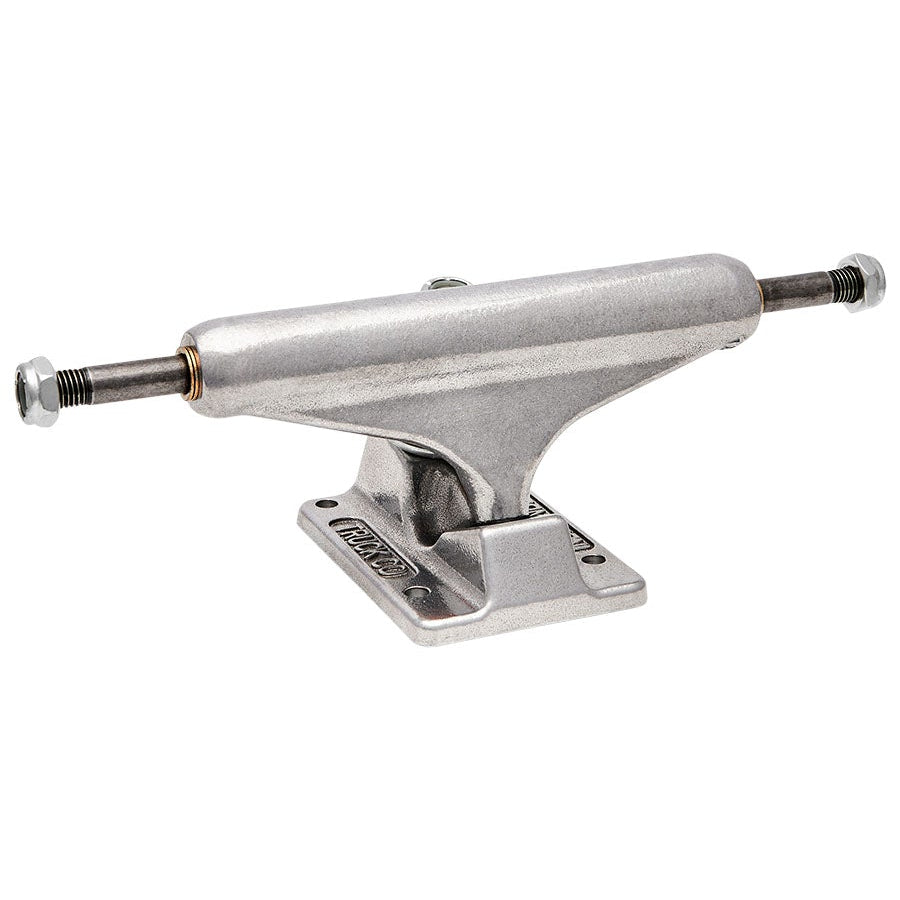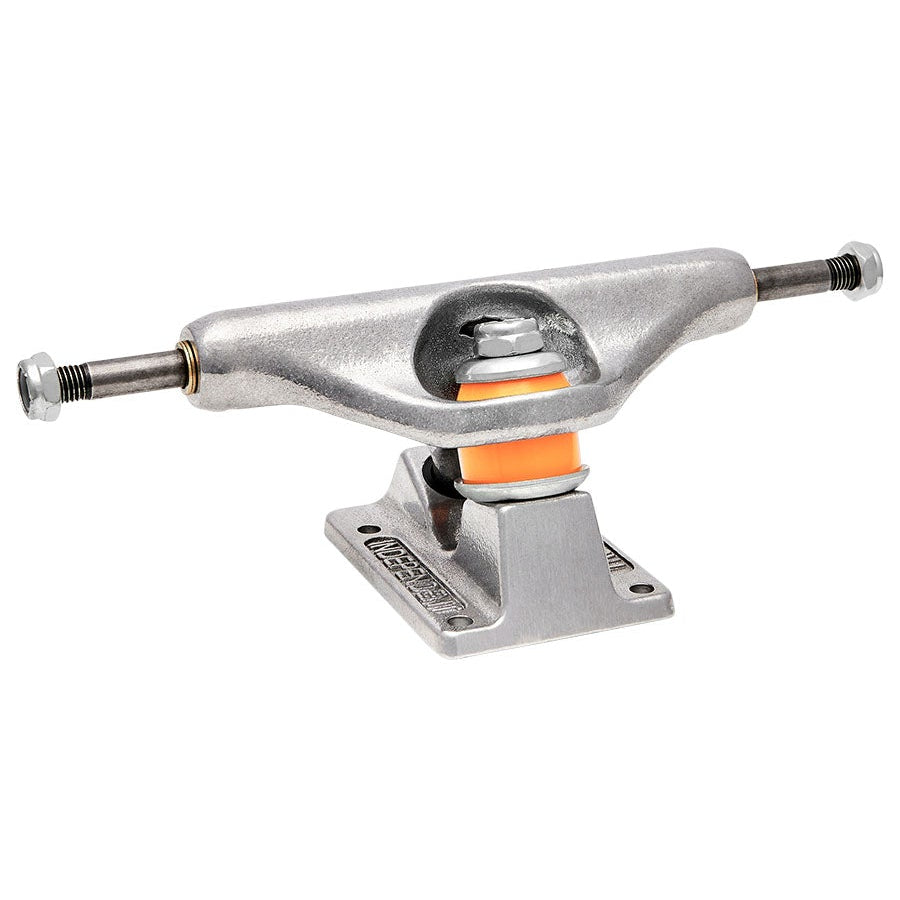 Independent Stage 11 Polished Standard Hollow Skateboard Trucks
---
Lightweight version of Stage XI with hollow axle & kingpin. Durable all purpose truck for any type of skateboarding.

7% lighter than Stage XI
55mm tall for optimal performance and wheel clearance with wheels 56mm and under.

A356 T6 Aluminum Hanger & Baseplate
The best lightweight aluminum alloy heat treated to T6 condition for strength, durability, and grind feel.

Hollow Chromoly Axle & Kingpin
Highest quality hollow Chromoly steel for durability and weight saving.
| Deck Width* | Axle | Independent |
| --- | --- | --- |
| 6.65 - 7.15 | 6.9 in | 109 |
| 7.35 - 7.85 | 7.6 in | 129 |
| 7.75 - 8.25 | 8.0 in | 139 |
| 8.00 - 8.50 | 8.25 in | 144 |
| 8.25 - 8.75 | 8.5 in | 149 |
| 8.50 - 10.40 | 8.75 in | 159 |
| 8.75 - 10.40 | 9.0 in | - |
| 8.88 - 10.40 | 9.125 in | 169 |