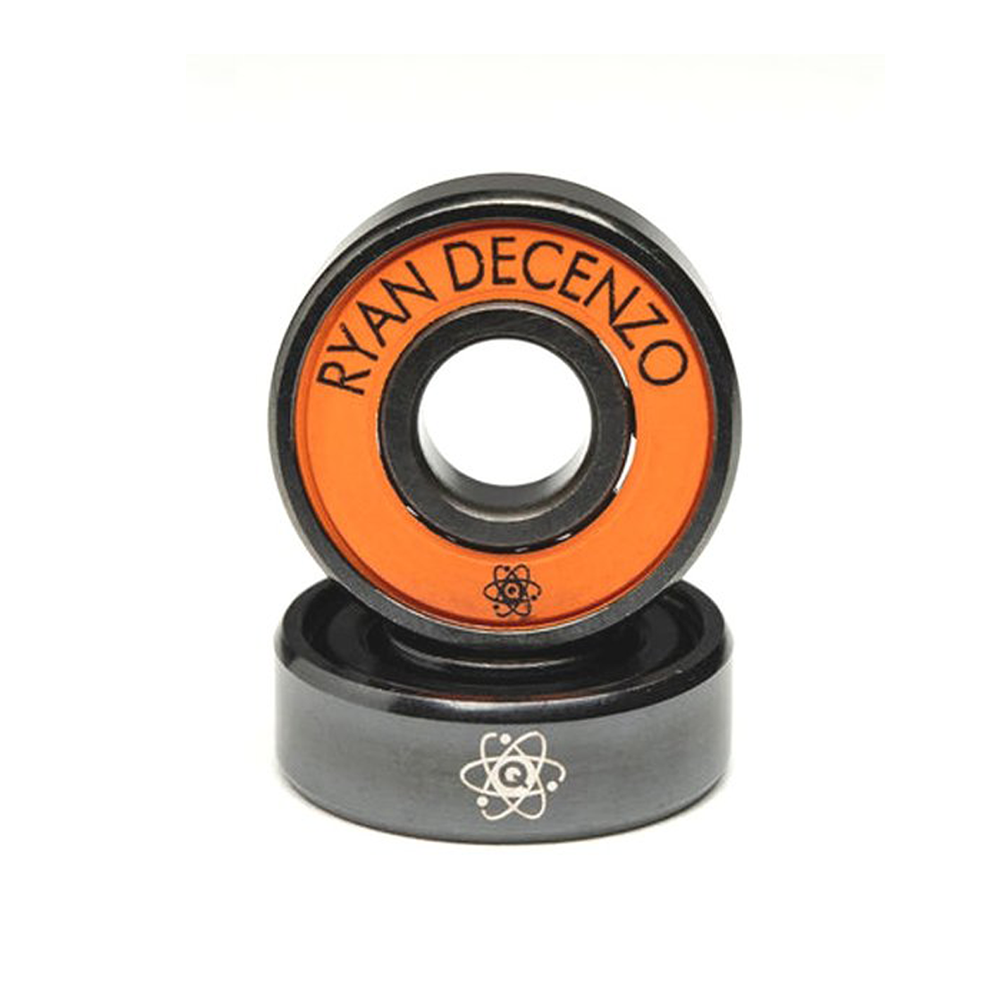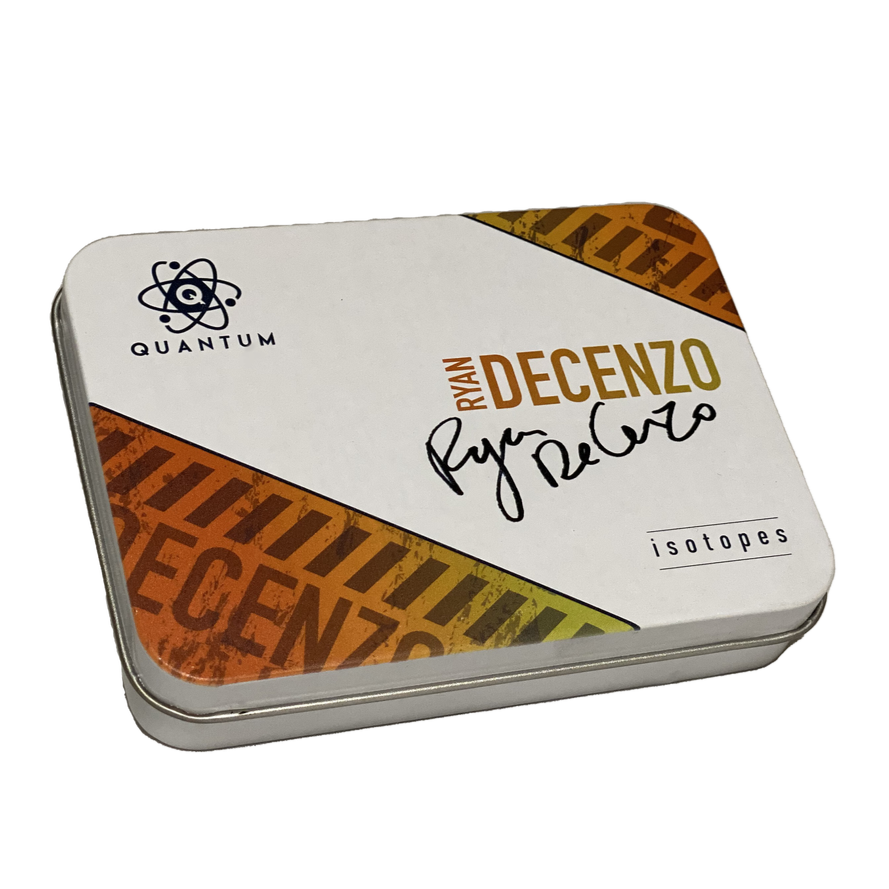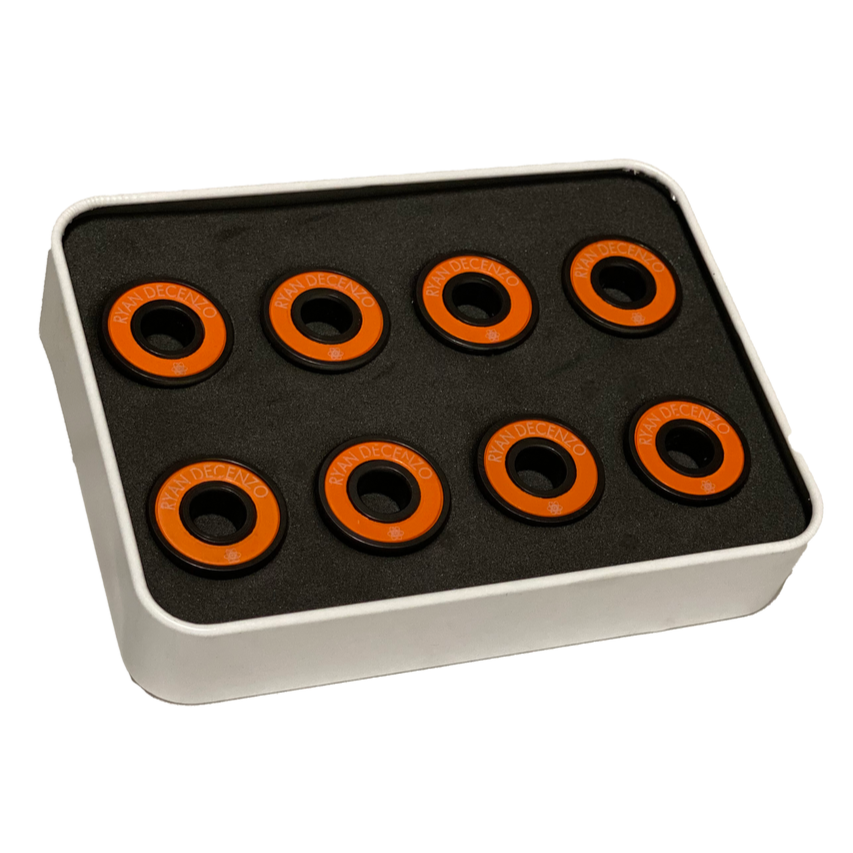 Quantum Ryan Decenzo Signature Isotopes Series Skateboard Bearings
---
The Ryan Decenzo Signature Series isotopes have been designed for the high impact street/park skater that is looking for the speed and performance of a ceramic bearing with the mechanical durability of an all metal design. It's a highly versatile bearing offering unparalleled performance on street sessions to park and ramp jams.
Each isotope series bearing was designed using:
Precision design throughout the bearing

High quality chrome steel

Ultra-strong composite retainer/cage

Ceramic rolling elements designed for high impact

Precision fit, non-contact shields
Where Quantum differentiates is their material science know-how. They apply nanomaterial stacks to correct for the surface level imperfections across all critical contact surfaces within the bearing. They also use their material designs for the ceramic rolling elements. These material enhancements create the speed and high impact durability that keep Ryan cruising.
Each Ryan Decenzo Signature Isotope Series Bearing Kit Includes:
8 x isotope ceramic hybrid series bearings

16 x isotope series bearing shields with micro-ring for easy application of lube while bearing is in wheel (8 installed, 8 spares)

8 x speed washers

3 stickers
Designed, coated, 100% tested, and packaged in our lab in the Charlotte, NC area.