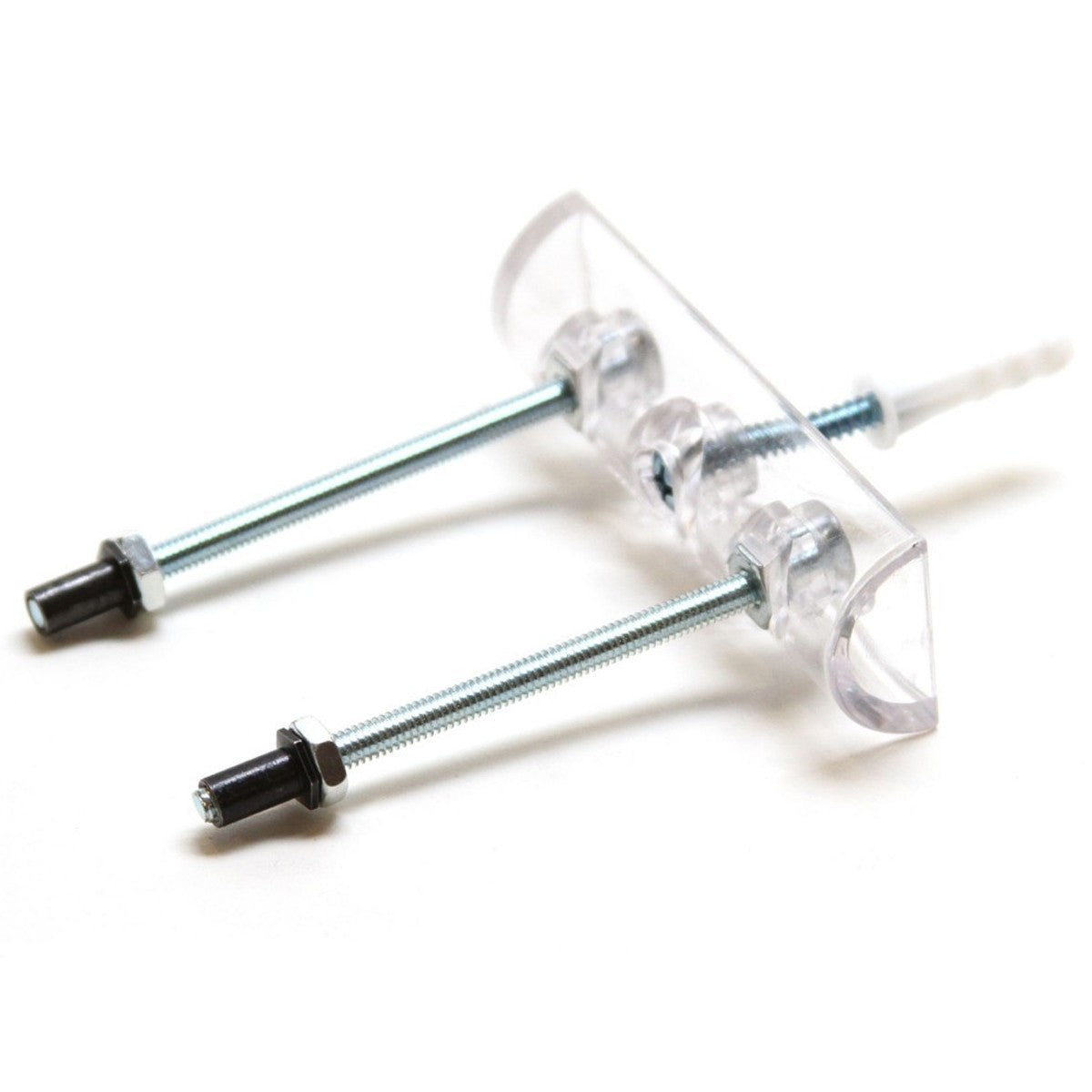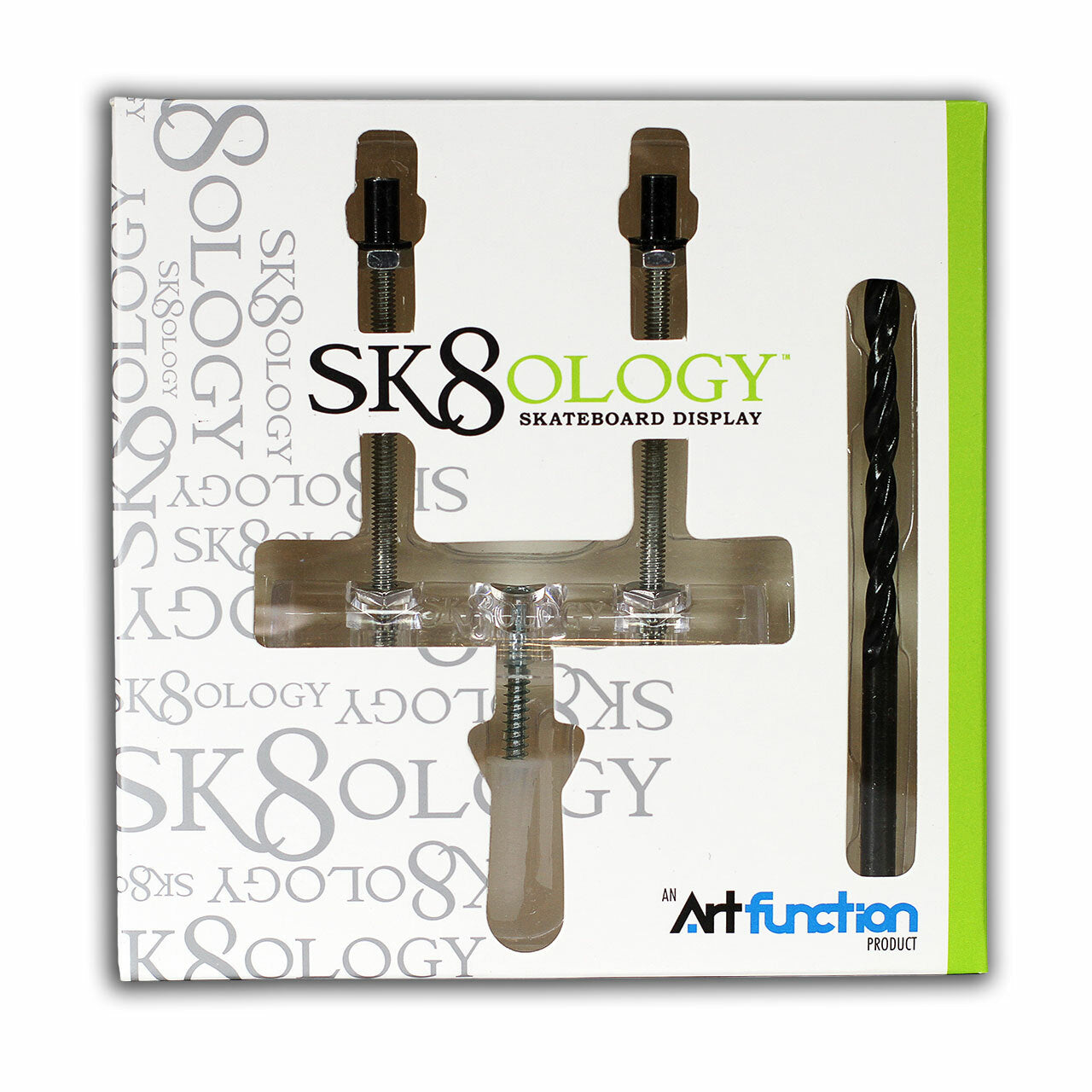 Sk8ology Skateboard Deck Display Wall Mount W/ Drill Bit
---
Sk8ology Deck Displays are the original floating gallery display hanger.  Made from clear polycarbonite with stainless steel hardware and guaranteed for life. 

Sk8ology's simple one screw/drywall anchor installation means your walls don't need multiple holes put in them to hang each board.  Sk8ology Displays feature two types of installation options - locked or easy on/easy off depending on your individual situation. 
7/32 Inch high-speed drill bit, and all necessary hardware.