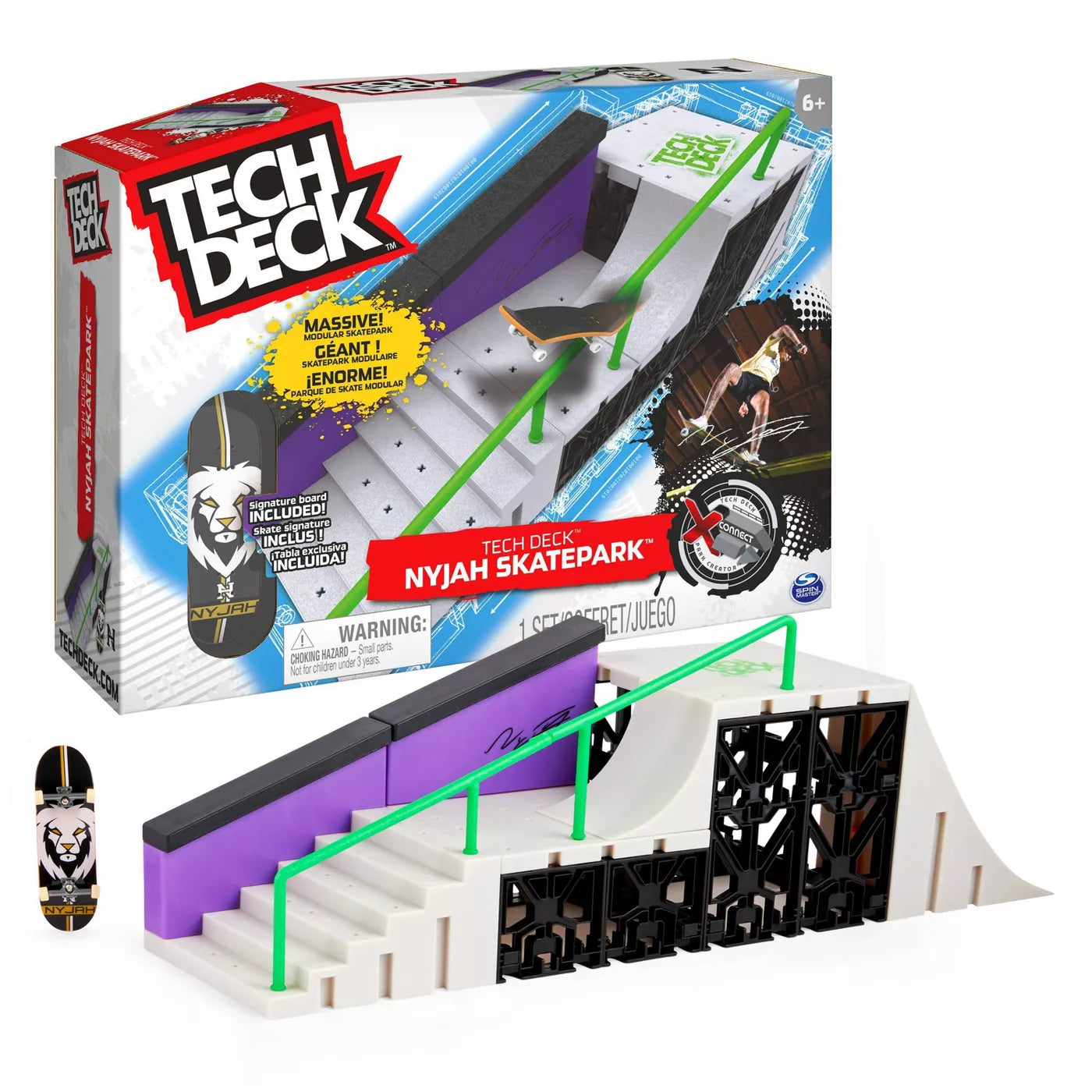 Tech Deck Nyjah Skatepark
---
Recreate or customize your mini skateboard park with the Tech Deck Nyjah Skatepark X-Connect Park Creator ramp set. Set up different combinations with a stair set, rail, Hubba ledge, and ramps to learn and progress your tricks.

Add to your finger skateboard collection and skate your creation with the exclusive Nyjah Huston fingerboard included in the set.
With the X-Connect Park Creator series ramps, you can connect the Nyjah Skatepark to the Bowl Builder or Jump N' Grind ramp sets (each sold separately) to build the ultimate facility for you to shred.