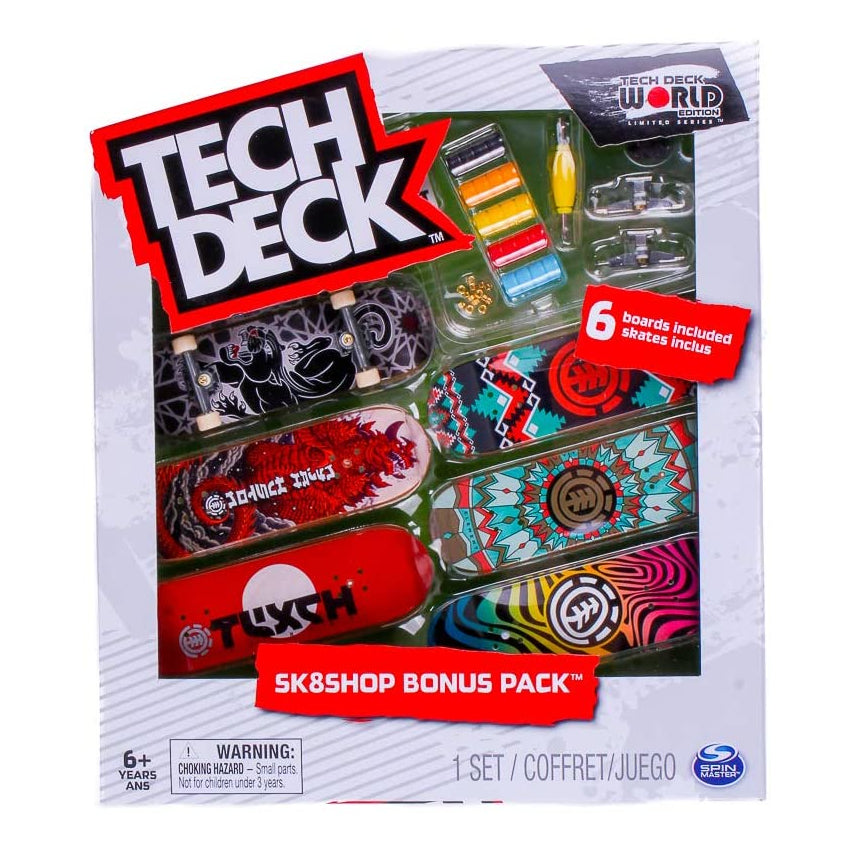 Tech Deck Sk8Shop World Edition Bonus Pack - Element
---
The Sk8shop Bonus Pack includes everything you need to build 6 custom boards, including stickers, wheels, & tools. Build & customize complete boards any way you want!
AUTHENTIC FINGERBOARD: Tech Deck brings you the real deal with 6 authentic 96mm fingerboards from real skate companies! Each one features legit graphics from the biggest skate companies in the world.

LEARN TRICKS: Recreate your favorite lines & expand your tricktionary by checking out online trick tips. As you build your collection, compare it online with our interactive collector's tool.

EVERYTHING YOU NEED: Includes 1 Assembled Fingerboard, 5 Tech Deck Boards with Grip Tape, 2 Sticker Sheets, 20 Wheels, 1 Skate Tool, 1 Collectors Poster, 4 Skateboard Trucks, 26 Screws, 14 Nuts.